G. W. Thomas Presents
THE KINGS OF THE NIGHT

THREE STEPS TO SWORD & SORCERY
By G. W. Thomas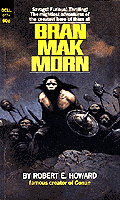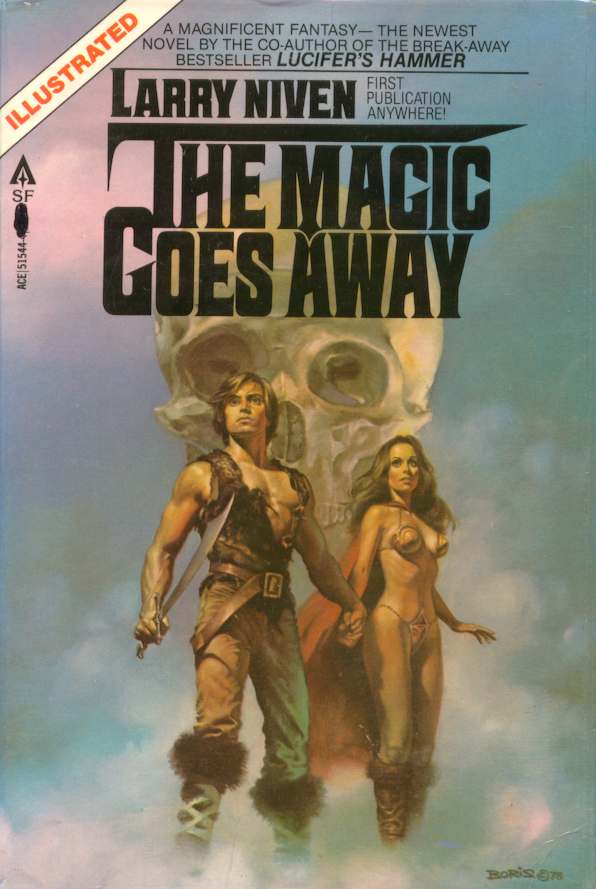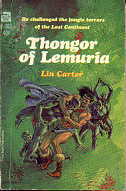 SOME OF THE BOOKS THAT INSPIRED ME WHEN I WAS YOUNGER
ONE: ACTION
My fascination for Sword & Sorcery began with a love of old pulps. The action-heroes in the pages of Weird Tales, Thrilling Wonder Stories and Doc Savage are the core from which I write. As a youth I gorged myself on Conan, Kull, Tarzan, John Carter, Doc Savage and his five amazing friends. Not the most literary of tastes, but I would gladly read any of them than Joyce, Flaubert or Fitzgerald. Plot, color and action. These boys weren't short on any of it. The opening hooks you and carries you on. I can only hope my own work has as much urgency and flame.
Straight pastiche seems pointless to me. I could write a Conan novel. But the effort wouldn't pay off. It's more work to write in another's voice than in your own. The things I want to say in an S&S tale are my own and best expressed by my characters like Torel the Gelt or Manthorn the Mouse. I don't think the way Robert E. Howard did. Nor do I write like him.
TWO: QUESTIONS
Another important influence on me was Michael Moorcock. His Elric tales are as dark as those of Conan or Karl Edward Wagner's Kane, but the entire series carries something more -- a philosophical question: Are there gods beyond the gods? This might not seem so profound stated this way but I began to see that S&S could answer or explore questions as much as any other genre.
Action, followed by a question which may or may not be answered fully. The moral or theme isn't necessary but it allows me to give the story more weight or resonance. Examples of questions include: What makes one soul less important than than a million/ ("The Executioner"), Is one life necessarily better than another? ("Dragontongue") and , What is the happiest moment in your life? ("Skeleton Tor"). All of these stories can be found in my forthcoming book, THE EXECUTIONER & OTHER STORIES (Cyberpulp).

THREE: DENSITY
Action- a question- and finally, the Jack Vance influence -- density. The Science Fiction of the 1950's and 1960's became known for packing lots of ideas or details into a small amount of verbage. Jack Vance, who writes both SF and Fantasy, brought this same density to S&S in his "Dying Earth" books. These stories are filled with mysterious references and unusual details. I attempt to do the same with my work. The feel of another world can be conveyed with small snatches of descriptions, names, references to history, different foods, entertainments, customs and ideas. These references are casual since they are a normal part of the characters' everyday life. Some are explained, as required by the plot, while others remain tantalizingly vague.
For some, Sword & Sorcery begins and ends with Conan. For those readers there are the Tor pastiches. But for me, I know S&S can be more than just a swordsman trying to kill a wizard. Fritz Leiber proved this many times over as do stylists like Gene Wolfe and Samuel R. Delany. The Swords novels of Fred Saberhagen show that there can be exciting plot-oriented tales without resorting to copying Robert E. Howard. The genre is vibrant and versatile. And I intend
to keep writing in it as long as I can...

---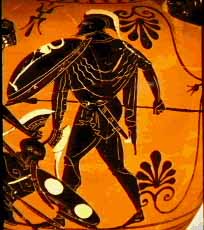 Email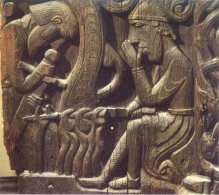 HOME